What is Customs Procedure Service?
Customs Procedure Service is done by a service company for Customer's goods to import and export. In return, the service party will be entitled to a service fee according to the original agreement with the Customer.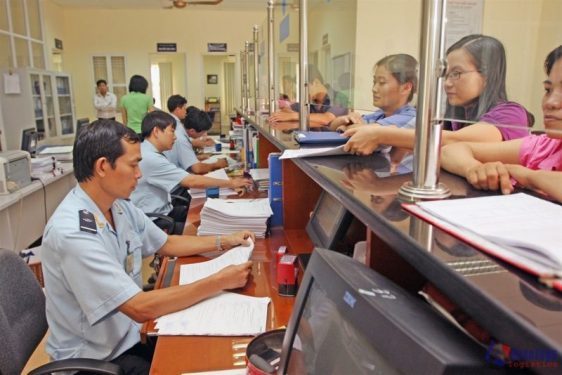 In the context of Vietnam's economy is growing in terms of infrastructure as well as commercialization, gradually open and integrate with other economies around the world, the demand for import and export of goods has increased rapidly.
To ensure the import and export takes place quickly and accurately, individuals and organizations that export and import goods by themselves need a professional workforce. It is necessary to choose a reputable service provider to replace all import-export procedures and process.
Are you experiencing the following problems?
You are the owner of an inexperienced business, but you do not understand the specific operations for customs procedure a shipment. You want to hire the service company to do from start to finish, until the goods are cleared.
You are a owner who only want to hire 1 service party to do everything instead of having to hire multiple parties and each party do a few stages only. For example, with imported cosmetic products, the owner only wants to hire one party to do cosmetic announcements and customs procedure for imported goods. Instead of having to hire 2 parties to do 2 stages.
You want your business to minimize the risks associated with unexpected costs. Generally, new businesses in the field of import and export often afraid to incur costs. Partly, because they do not know what the knowledge can arise. The other part you worry that the tax declaration service is not correct. They can take advantage of additional fees whenever problems arise. As a enterprise in Logistics field, we understand and sympathize with our customers' worries about managing costs. Because there are still many companies or individuals do about services can increase the price when they have opportunity.
You have not yet selected a quality and reputable service company to assure that they can be named on the documents instead.
You want your goods quickly cleared.
Solutions for you
Instead of having to manage and take a lot of time in the implementation of the business under the customs declaration process. Now, you can use a third party service like Thien Hong Logistics to perform and complete the procedures.
This can also save overall costs in many cases such as travel expenses, intangible costs related to the waste of effort, opportunities, personnel arrangement, etc if the business has to do all the procedures themselves.
Thien Hong Logistics provides Customers more than just customs procedure service. We offer and implement solutions in a flexible manner to ensure full compliance with regulations of state, while still meeting the highest standards of Customer service.
The implementation of procedures for declaring shipments always meets all requirements of the customs, tax authorities and specialized agencies.
Our highly skilled human resources focus on acting as an extension of your business, interacting, guiding and continuously updating information about your shipments when working with Customs effectively and quickly.
We will help customers on

Search for the best option and provide a overall solution for your import and export requirements.
Look carefully at the items and make sure you are paying the most appropriate amount of fees, taxes and declared values.
At the same time, we will assist you in complying with applicable government regulations, and always respond quickly and accurately to changes of customs laws enacted.
Regularly updates on the status of customs records of businesses and helps Customers feel secure about their goods.
Ensuring that Customer information is kept strictly safety.
Customs Procedure quotation

Thien Hong Logistics always has the best working plan in order to help customers save maximum costs when using our Customs Services.
Key information about the cargo that the Customer needs to prepare before requesting a quote: type of goods, quantity, type of declaration, …
The cost and price of the service depends on many factors. So for specific advice and accurate information about the cost and price of the service. Please contact by phone or zalo number: 0913 921 787 for the fastest quotation.
Why do Customers have to choose us?
Thien Hong Logistics's experienced customs declaration team is fully qualified and enthusiastic to provide customs procedure services to any business or individual in need.
We can currently provide Customs procedure services at all ports in Vietnam.
We believe that Thien Hong Logistics' Customs procedure service will meet your needs:
Fast processing time;
Information transparency: taxes, fees, charges;
Avoid errors, errors, balance before and after, customs and post procedure issues;
Full vouchers. Favorable for customers to declare to the state agencies before, during and after procedure;
Respond quickly, fully and promptly;
Consulting optimal solutions in the declaration. Prepare documents, procedures, optimize tax costs;
Constantly updated with new policies and requirements of the customs, specialized agencies and tax authorities;
Advise businesses producing goods in Vietnam to apply for certificates of origin (CO) to help import partners enjoy preferential tax rates.
Honesty – Prestige – Guarantee – Effectiveness – Responsibility.
Facing continuous changes and risks of import and export policies. Thien Hong Logistics's approach to customs procedure services is: Less risk, minimize errors and cost optimization for businesses.
"Thien Hong Logistics is an effective arm of enterprises in customs clearance of goods"
Do not hesitate to contact us from now on. We are always ready to receive calls and emails to advise you!