What is Entrusted Export – Import?
Before using Thien Hong Logistics Entrusted Export- Import, you need to understand about it.
Entrusted Export- Import is commercial service activities in the form of leasing and receiving as import and export services. This activity is carried out on the basis of an export or import entrustment contract between enterprises and in accordance with the provisions of the Ordinance on Economic Contracts.
Entrusted import is one of the familiar words for business owners, shops and individuals that regularly import goods to Vietnam. But surely few can understand the import and export mandate.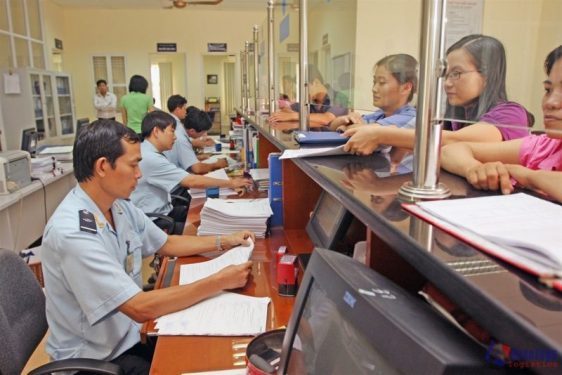 When individuals or businesses want to import and export goods through the territory of Vietnam, they do not stand by themselves to make related documents. Thanks to a certain unit or organization specialized in this profession to help import and export work more easily, this is known as a form of intermediate import and export.
Are you experiencing any of the following problems?
Are you currently the owner of the business? Your business has no experience in international trade to import goods by yourself?
You do not have legal status, should not have an import ability, can not sign contracts with foreign business partners?
Your business has just been established, has not negotiated with foreign sellers, does not understand the processes and forms of working with customs as well as the process of importing goods?
Although your business has full import ability, it may be because of the new item, so you do not have enough experience to import (especially for items that are difficult to import into Vietnam and are required much on documents, procedures, …)?
You do not trust the seller, the shiper on the foreign side?

Solutions for you
If you are in one of the above cases, the solution that we recommend that you can sign a entrusted contract with the import-export service company to import of goods.
On the other hand, hiring an entrusted import-export service provider for the first time is a safe and smart solution at least for your first shipments. In addition, import and export service companies are also experienced and handle things faster. Helping your business save more time.
Thien Hong Logistics is committed to bringing peace of mind during transportation by providing information in a transparent, fast, and timely manner for your business.

We will help you solve the problem
Depending on each item, value of goods, origin, government regulations from time to time which we will support and advise customers about the product. Looking for foreign partners to import as well as export;
Negotiating and sign foreign trade contracts with foreign sellers;
Carrying out the necessary procedures to import goods;
Payment of money to foreign sellers;
Preparing documents, declaration, payment and final settlement of taxes for imported goods. Such as: import duty, excise tax, VAT, … And we will be the taxpayer on behalf of the principal;
Keeping all import and export documents. Such as the entrusted contract, the commercial contract (Contract) signed with the foreign country, the commercial invoice (Commercial Invoice) issued by the seller, the packing list of goods (Packing List) issued by the seller, the bill of lading (Bill of Lading) issued by the carrier (ship or aircraft), customs declaration, tax receipt (if any) …;
When returning import goods to the enterprise (the deliverer). We (the recipient) must issue VAT invoices for the shipment. It specifies the total payment value of the consignor, including the purchase price (according to commercial invoices), the import tax amount, special consumption tax, etc. and the VAT on the imported goods (according to the tax notice of the importer). Customs authorities). This import consignment invoice will serve as the basis for calculating the output tax on the consignee and the entrusting input tax.
With extensive experience and solid knowledge of all processes in the field of import and export. Especially the appropriate, flexible application of policies and strict adherence to the laws of Vietnam. Thien Hong Logistics is committed to providing the most comprehensive solution for businesses.

Our Entrusted export – import process
On behalf of the Customer, sign a foreign trade contract and make payment
Consulting import and export procedures. On behalf of Customers performing import, export and delivery procedures at the port
Customs declaration service, port services
Requiring license depending on the item
Book ships, store freight, buy cargo insurance (if any), track cargo schedule
Consulting customs services, paying taxes as prescribed
Working with customers to settle complaints of foreign customers
Collect entrusted fees at a reasonable rate based on the value of the shipment
Entrusted import and export of goods to a trusted unit. And carrying out all the processes such as transportation, declaration of documents, tax payment, customs procedure, … It is no longer an impossible thing anymore.
Thien Hong Logistics is ready to provide Import and Export Trust service to businesses. In the most honest, professional, guaranteed and effective way. You only need to focus on specialization for the business development of the business. Without having to worry about the import and export process anymore.
Items of Entrusted export – import
Thien Hong Logistics has extensive experience in importing the following items:
Furniture (for living room, bedroom, kitchen, bathroom)

Sanitary ware: Lavabo, toilet, enamel or stainless steel sink, shower, and other related accessories
Bedding,…

Ornaments (porcelain, plastic, metal, wooden)
Technology products, components, accessories
Ordinary items such as clothes, hats, shoes, rolls,…
Thien Hong Logistics is fully confident to export the following items:
Agricultural products: rice, coffee, pepper, cashew, cocoa, tea, cassava (flour and slices), dragon fruit, etc.
Aquatic products: Pangasius, marine fish, river fish, shrimp, clam, squid, etc.
Garments: clothes, …
Furniture, wooden furniture
Except for dangerous goods, chemicals, goods monitored by inter-agency agencies, we need the Customer to provide full information to check (depending on the case).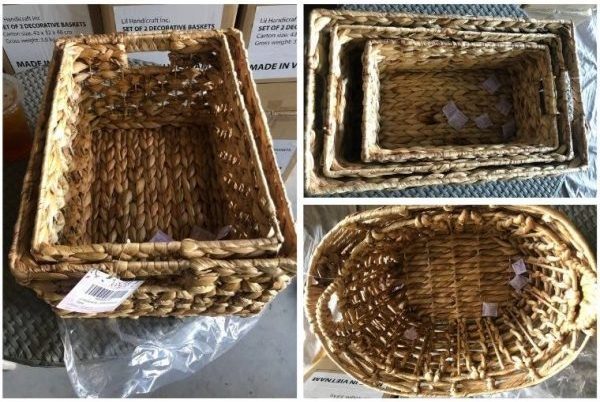 Entrusted export – import quotation
With its reputation and strengths in the service of Import-Export Trust for many years. Thien Hong Logistics always has the best working methods. In order to help customers save maximum costs in renting container trucks, cargo ships, …
The cost and price of the service depends on many factors. So for specific advice and accurate information about the cost and price of the service. Please contact to phone or zalo: 0913 921 787 for the fastest quotation.
Why do Customers have to choose us?
Because our staffs are knowledgeable procedures, processes, policies, taxes, requirements of specialized agencies …;
Understand negotiation, foreign trade contracts, payment, import and export insurance;
We are thorough and accurate in every process. Review, reconcile, return documents quickly and completely;
Honesty, prestige, professionalism, assurance, responsibility and efficiency are our motto.
Thien Hong Logistics will be the best choice for your Import-Export Entity needs.
Do not hesitate to contact us from now on. We are always ready to receive calls and emails to advise you.