Today, most individuals or organizations have foreign partners. Transactions and freight transportation take place both domestic and abroad, regionally or globally. Therefore, domestic and foreign transport services are increasingly expanding and developing to meet the needs of import and export of goods.
Are you experiencing any of the following problems?
Do you want to use domestic transport services, international transport (sea, air) but do not know how to begin and choose a reputable company?
Do your enterprise need assistance with market information and shipping practices in countries. But have not found a specific and accurate advice?
Do you want to transport your goods quickly in time but still ensure the efficiency of quality and safety?
You need to use sea freight, air freight or combined both. With the desire to know the exact time, place of delivery and update the itinerary constantly. Above all, you also want to ensure the quality of goods for your shipment?
You often have to work directly with many airlines and shipping lines. Should you lose focus on your core business?
You need a transportation service provider who can connect with a variety of international airlines to meet global transportation needs.

Solutions for you
Thien Hong Logistics's domestic and foreign transportation is the recommended solution for you. Because we offer a full range of sea, air and inland transport services.
We support finding the ideal train plan and schedule for transporting your cargo by offering a variety of options and helping you determine the schedule and solution that best suits your import and export plans.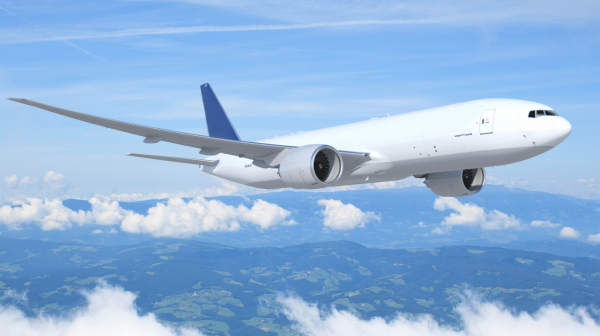 Along with a good relationship with more than 30 shipping companies and shipping providers from different countries. We understand the operation of our partners and take advantage of relationships with them to provide you with the options most versatile in the industry.
Moreover, with the worldwide agent network, Advantage will support well for customers about market information, transport assignments in countries.

Domestic and international transport service of Thien Hong Logistics
Domestic transport: Advantage uses a variety of modes of transport such as trains, container drags, trucks, domestic air, inland sea
International transport: mainly by sea and air
Sea freight including Less than Container Load (LCL), Full Container (FCL), Overloaded Freight Transportation (OOG-Out of Gauge Cargo), Project Cargo Transportation, Bulk Cargo Transportation (Break bulk Cargo), etc.
Airway: Air transport agency network diverse routes worldwide
We will help you about
Cargo is being transported with a wide variety of  EXW, CPT, FOB, DAP, DDP methods, etc in most countries all over the world. Moreover, handling your cargo in Vietnam and overseas.
Subjecting to agreed upon delivery terms. Thien Hong Logistics is always ready to quote quickly and perform inland transport for your goods to or from ports, airports or specific inland locations.
Finding the best options for customers. And provide a total solution for your import and export requirements.
Ensuring Customer information is absolutely secure.

Domestic and international transport quotation
Depending on the delivery and delivery conditions; nature of goods; Seasonal goods: rush, low season; number of goods going regularly or not, going by the number of shipments, distance when transporting goods and transport service costs are different.
Depending on the routes, in many strengths, Advantage has very competitive shipping costs compared to all units currently on the market. For other routes, Advantage commits that the quoted prices are reasonable to the best of their ability. Advantage is also committed to providing our customers with the best care, feedback and service.
For specific advice and accurate information on costs and prices of services. Please contact by phone or zalo number: 0913 921 787 for the fastest quotation.
Benefits of using Thien Hong Logistics's Domestic and international transportation services
There are a wide range of options for trucks, containers, trains, inland air, inland sea, ship lines and suppliers
Agency network available over the world
Transport services at domestic and foreign with reasonable costs, quick quotes
Providing innovative logistics solutions to help customers take advantage of international business opportunities.
Helping you decide the delivery plan that best suits your needs. Delivery on time, at the right place. The route is always updated, professional delivery style.
The quality assurance of goods during transportation is always in the forefront by Thien Hong Logistics. Whether for regular goods, to fragile goods. Or goods preserved and sensitive to temperatures like seafood and fruit, …
Delivery receipts and invoices, transportation invoices, and third-party invoices are always aggregated and provided to you in full and quickly.
With many years of experience and solutions with competitive prices, Thien Hong Logistics is your reliable domestic and foreign freight unit.
Why do Customers have to choose us?
With the human perspective is the core value of service, our team:
Being always ready to receive an information – Promptly response;
Being knowledgeable, thoroughly ability to support and solve the problem for you in an optimal way;
Being prestige – Sincere – Responsibility – Honest – Effective.
Therefore, coming to the domestic and foreign transport service of Thien Hong Logistics. You can take advantage of experienced staff with knowledge, good skills and a professional attitude of service.
Information from you has always been available for receiving, processing and responding adequately and promptly; along with flexible schedules, shipping time options, competitive rates and the most effective handling issues ability.
Do not hesitate to contact us from now on. We are always ready to receive calls and emails to advise you!